Top 10 Node.js Development Companies in 2020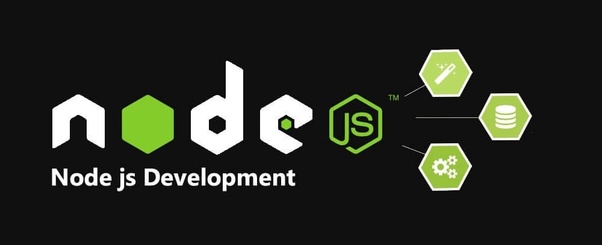 1. Iflexion
Iflexion is in existence since 1999 and it has been helping companies across various industries to optimize their business processes through custom software solutions. Its well-coordinated & big team of IT professionals serves its customers worldwide regardless of their operation domain, geographical location and organizational specifics.

Galaxy Weblinks is a web development & mobile app development company established in 1998. Headquartered in Boston and with locations in McLean, Va., Los Angeles, India, and Australia. Their team of 400+ has delivered more than 1,000 projects to their 200+ clients of all sizes and industries. Galaxy Weblinks has the expertise in different technologies like- UX/UI design, custom web design & development, digital marketing that scales to meet virtually with any business requirement.

TopofStack software is the best note js development company. Fast and scalable real-time network applications are the products of Node Js. TopOfStack Software is the best Node Js development company.
Impressive UI/UX design
Fast Development
Secure Maintenance
Multidisciplinary Team of Professional Developers
Effective and Efficient End-to-End Services
4. Cyber Infrastructure Inc.
The company offers services designed to take your business to the next level. With a big experience of 12+ years in the field of IT, the company has all the dedicated resources to help you with all your technology needs. The company is proudly mentioning its hundreds of optimal solutions delivered for a wide-ranging global client base.
5. DockYard, Inc
The DockYard is a digital product agency offering custom software, mobile, and web application development consulting to its clients located globally. Their exceptional professional web development services as per profound strategy, user experience, design, and full-stack engineering can be seen in innovative brands such as Netflix, Apple, McGraw-Hill, Nasdaq, Harvard, Constant Contact, CollegeVine, etc.
6. Rocketech
ROCKETECH is a software development company that converts the business to digital form for customers. The team develops IT-products for customers of any complexity and provides a full range of work – from pre-project studies to development. To date, ROCKETECH has implemented more than 130 projects with large customers in the field of banking, fintech and not only.
7. NaNLABS
NaNLABS works high-quality web and mobile apps. They set up cross-functional, agile and scalable teams to build game-changing solutions. They go beyond simple software development. They conduct user research and user tests to make sure our development effort is spent on developing the features that add the most value.
8. Zymr, Inc.
Zymr, headquartered in Silicon Valley, offers full-stack cloud software development services across the globe. The company leverages cutting-edge open source technologies to deliver tailored-made software solutions as per customers' business needs. Having worked with the most demanding venture-funded start-ups as well as mid-to-large enterprises, Zymr can definitely be a good company to render your software-based products and services.
9. Promatics Technologies
Promatics is committed to delivering tailored made services to cater to the needs of an ever-evolving digital landscape. Their proficient web developers design, develop and deliver web and mobile applications enhancing businesses capability, reducing customer acquisition lead times & accelerating top-line growth by creating top brands putting yourself out of the competition.
Spiria is a web app development company delivering web, mobile, and IoT solutions. The company consists of 150 experts and has over 400 finished projects in its portfolio. To provide a multi-browser web application development services the Spiria guys excels in such technologies as Node.js, React, Python, AngularJS, MongoDB, MySQL, HTML5, PHP, CSS3, PostgreSQL, Oracle, RoR, jQuery, etc.