What is the best freelance website for beginners?
The Best Websites for General Freelance Jobs
Fiverr. Fiverr gets its name from its site design: every job starts at $5. …
Upwork. Once upon a time, there existed two leading platforms for landing freelance job.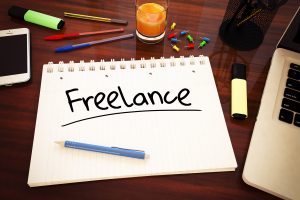 1. Upwork
With over 1.5 million clients, Upwork (previously oDesk) offers something for every type of freelancer. It accommodates both short- and long-term projects, hourly or per-project work and expert-level and entry-level engagements. Regardless of where you are in your career, Upwork is likely to have something for you.
2. Fiverr
Fiverr is another best platform for freelancing job. Freelancers create their own jobs based upon what they are good at, rather than companies posting jobs that freelancers can apply for. Freelancers are able to market their services to companies, and are able to put their gigs into categories by using keywords that show up in different searches. The names comes from the idea that the freelancers will start their prices at $5 per project. This is not a requirement, just the starting point for their prices.
3. Freelancer
Unlike most other platforms, in addition to offering millions of projects, Freelancer arrows you to compete with other freelancers in contests to prove your skills. If you're competitive and confident in your expertise, it's a great way to showcase your abilities and attract more clients.
4. Guru
This site lets you easily showcase your past work experience and offers a daily job-matching feature to make sure you don't miss out on any good opportunities. The Guru Work Room lets you easily manage all your work.
5. Peopleperhour
This is a great platform, focusing on freelancing for web projects. If you're a designer, web developer, SEO specialist, etc., peopleperhour is definitely worth checking out.