Which is the best web design agency?
TopOfStack Software is best web design agency in Dhaka Bangladesh. We provide web design, development and custom solutions for any business or industry. We take great pride in our work, have a experienced staff, and can handle any of your online needs of our clients.
We are having around 9 + years of experience in building different types of web based portals, websites, products. Having dedicated web designer and web developers in a team we give you a profound experience. First consult with our web consultant and have wide range of realistic ideas for your project.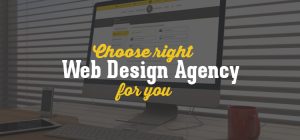 Web Development
Our web development process is geared toward an intuitive experience for users. We provide top website design & development and custom solutions for any business or industry. Custom web design give you the ability to effectively represent your business online. Connect with us about SEO friendly web design services for your company.
Responsive Web Design
Today, in an internet friendly generation, everyone wants a website. They want a website which is easy to understand and quick in loading on any device; mobile, tablet or laptop.
Understanding these needs, we develop Responsive Websites that are fun-filled and suit the purpose.We develop websites which has user friendly interface and striking look on desktop as well as mobile.
We provide for Successful Web Design
Design: Attractive Design is more important for a website because if the website design is proper then traffic will automatically increase and online shoppers.
Usability: In usability mainly focus on user interface, technical, QA testing and accessibility.
SEO: SEO mainly considers title tags, URL structure, categories, internal pages and internal links.
Content: Every element of the design and build process connects with the content.